You may be challenged in the garden, but that doesn't mean you can't have lush green foliage in your home. There are plenty of plants that are very easy to grow and don't require much work from you. Here are six of these plants that you might want to consider bringing into your home:
Top 6 Easy-to-Grow Plants
Norfolk Island Pine: The Norfolk Island pine needs a lot of light and humidity in order to thrive. The lower branches may begin to turn brown and fall off if the plant doesn't receive enough light. When the air is too dry, this plant becomes more vulnerable to spider mites, a common pest in houseplants. Norfolk Island pine rarely grows taller than 10 feet indoors.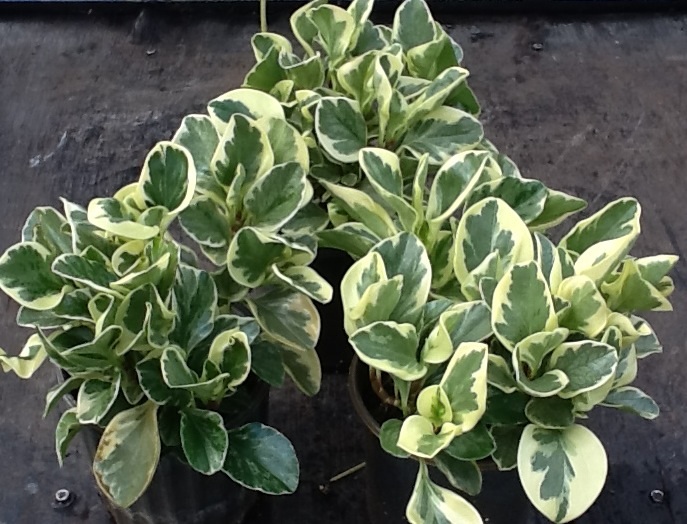 Peperomia: Peperomias are small houseplants with waxy leaves that have lots of texture. Red-edge peperomia has a band of red surrounding a wide creamy leaf margin. Other varieties of peperomias include ripple peperomia, watermelon peperomia, baby rubber plant, and silverleaf peperomia.
Chinese Evergreen: This beautiful houseplant has leaves with shades of silver, gray, or green making it an attractive option for areas in your home with low light. You can use Chinese evergreen as a ground cover around an upright houseplant or feature it by itself.
Grape Ivy: Grape ivy is a vine with twists that cling to a trellis or stake. It has shiny, deep green leaves that create a beautiful texture.
Dracaena: This gorgeous houseplant has multicolored leaves and a single upright stem, similar to a decorative corn stalk minus the ears. If you'd like, you can plant several together in a large container for a fuller appearance.
Fiddleleaf Fig: Fiddleleaf fig is given its name because of the violin-shape outline of its leathery, deep green leaves. This plant thrives in low light, but might lose its lower leaves in dim spots. Once your fiddleleaf fig begins to grow too tall, you can prune stems, or start a new plant by air layering longer shoots.
These houseplants are easy to care for, but that doesn't mean they won't fall to bug infestation or become overrun by mold and mildew. If you find that insects are killing your plant, treat it with Kapow, an insecticide that uses natural ingredients to kill the pests and bring your plant back to life. For those with mold or mildew, Pure 3-Way will do the trick; simply apply this natural fungicide to your plants and observe them coming back to life as the problem disappears. To ensure that neither of these issues return, be sure to apply Green Thumb regularly. Green Thumb is sure to keep the bugs, mold, and mildew away while benefiting your foliage at the same time!