Not everyone has the gift of a green thumb, so it's perfectly okay to opt for indoor plants that don't require too much care. Here are just a few plants that are best for those of us who are a bit challenged when it comes to gardening:
Top 5 Indoor Plants that Won't Die On You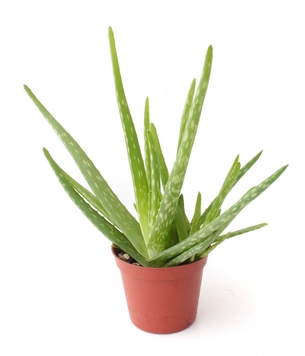 Aloe: We all know that this plant with long pointed leaves has medicinal properties, but did you know it could grow to be three feet tall? There are smaller varieties, such as aloe vera, which are best in tighter quarters. Aloe grows best in temperatures around 70 degrees and love sunny spaces. It also prefers dry soil, which means it's okay to be a little neglectful when it comes to watering.
Spider Plant: These odd-looking indoor plants will spice up any room, whether they sit in your windowsill or hang from the ceiling. Spider plants flourish in evenly moist soil in bright and sunny rooms. They do best in temperatures between 60 to 75 degrees.
English Ivy: Ivy is classic, elegant, and incredibly easy to start growing. Just snip off a section of the stem from a friend and it should start growing in a week or so. English ivy thrives in moist soil and cooler temperatures – anywhere from the mid-50s to about 70 degrees.
Jade: Jade plants have thick, lush leaves with branches that catch your eye. These plants grow pretty slowly – in fact, they can live from the day your child is born to their graduation day! This type of plant doesn't require much water, so the soil should remain somewhat dry. It also loves bright light and typical room temperatures.
Fiddle-Leaf Fig: This lovely indoor tree, which is a relative of the ficus, has large, dark-green leaves that grow to resemble a fiddle, hence it's name. The fiddle-leaf fig grows best in bright to medium light and room temperatures between about 65 and 75 degrees. You should allow the soil to dry out some between watering, also.
Having a home full of plants doesn't have to be difficult. With plants like these, you won't have to worry so much if you know you may accidentally forget to water them. However, if you see that insects or mold are becoming an issue, treat your plants with Pure 3-Way. This insecticide and fungicide uses lemongrass oil as an ingredient to killing the problem without hurting your plants or loved ones.