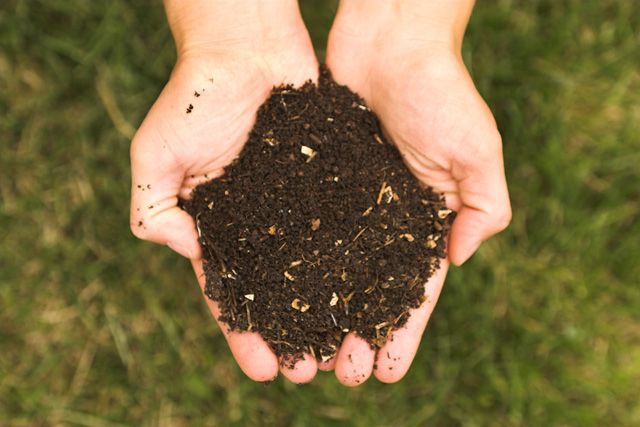 We've posted about great organic compost ideas in the past, such as vegetable peelings or eggshells for fertilizing your plants. However, many gardeners have come to believe that any type of food is just fine to use for compost. This is not the case, and in some circumstances, using the wrong types of foods in compost can severely damage your plants and soil. Here are just a few things that should not be used in your compost bin:
Things You Shouldn't Compost
Bones. After devouring that delicious T-bone steak at dinner, go ahead and toss the bone in the trash – not the compost bin. Whether it's beef, pork, fish or chicken, animal bones should stay away from compost. Why? First of all, bones can attract unwanted pests that will dig around the compost bin. Second of all, bones take much longer to break down than other ingredients, making it a poor choice of ingredient for composting.
Cooking Oils. Cooking oils, such as canola, vegetable and olive oil, provide no nutritional value to the compost, and can actually throw off its consistency. Dispose of cooking oils and foods that are covered in cooking oils in the trash rather than the compost bin.
Meat. Meat does more harm than good in a compost bin. Placing expired meat into your compost bin will attract pests. Plus, the rotting meat won't smell too good after a little while.
Diseased Plants. Adding plant matter to your compost bin will help balance its consistency, so it's great to use in soil. However, by adding plant matter that's suffering from fungi, mold, parasites or disease, you are risking the spread of those issues to other plants. The organic waste inside your compost bin is the perfect breeding ground for microbials to thrive. Once you're ready to use the compost with your plants, you're transmitting the microbials over to your healthy plants.
If you find that your plants have become infected with disease, mold or mildew, be sure to treat them with Pure 3-Way. Pure 3-Way is a natural fungicide that incorporates organic ingredients, such as lemongrass oil, to fight off these problems and get your plants back to health. Once treated, apply Green Thumb to your plants regularly to ensure the problems stay away and your plants thrive.